Applicants are now looking for jobs through online sites. Those days have gone by when people look for jobs in newspapers.
Through different websites, finding a job has become easier than ever. Despite the vast number of job search websites available, people look for a site that is both tailored to their interests and qualifications. 
With millions of job listings and useful features like career counseling, resume writing, and informative blogs, searching and applying for jobs online is one of the most efficient and effective methods.
Don't panic to look at a lot of job websites; we have created a list of the best five job search websites. 
This list of job opportunities will help you find the right type of job for you and tips on how to boost your chances of getting hired.
1. Monster
Monster was founded in 1994. It was the first job search engine, the first platform for the public to upload their resume, and the first website to offer job alerts.
It is one of the most popular jobs search websites. According to an estimate, Monster receives 7900 job search queries every minute. 
Monster allows users to search for jobs of any type according to their needs. Job seekers can search for jobs by title, location, company, pay scale, and date posted.
One of the prominent features of Monster is that it also gives you career advice. People who find difficulty in searching for the right career or job opportunity can seek help from this website.
2. Indeed 
It is an American job search website that was launched in 2004. This site is made with the intent of making it easier for job seekers to find employment opportunities.
Among many job search websites, Indeed provides the quickest and simplest application process.
Now it has become one of the best job search websites. It serves nearly 250 million users every month. A unique feature of this website is a new job is added to it after every second.
It provides an opportunity to find jobs of all kinds and levels according to the needs of individuals, including office-based, online, and home-working possibilities. 
Jobs are available at all levels and scales, from lower-level posts to the most senior positions. Applicants can easily search for a job according to their level and experience.
3. Glassdoor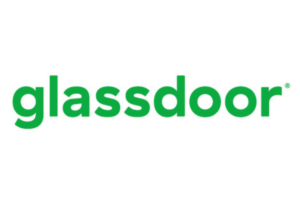 Glassdoor is one of the leading job search websites. It was created in 2008. This website not only provides a job search opportunity but also provides company reviews to guide you on which employer is better.
To begin on glassdoor, you have to do a few things such as:
Create a profile

Upload your resume/CV

Sign up for an email
After this, you will be able to receive the latest job notifications.
Glassdoor offers a wide range of job listings. Every job listing has information about the company, different reviews, and additional details related to the job type.
In addition, it gives you access to salary information. This feature allows you to estimate which job will provide you with the most financial benefit.
4. LinkedIn 
LinkedIn is among the best online job searching platforms. It was launched in 2003. It is not only a job searching website but also an extensive professional platform.
It is one of the largest professional networking platforms, with 756 million registered users worldwide from various industries.
It is important to make a detailed and accurate profile on LinkedIn because your profile also serves as a resume. Once you have created a profile on LinkedIn, you can send your resume to different companies.
You can also send new connection requests to people in your relevant field. Additionally, you can find out a lot of information related to your work through communication.
5. LinkUp 
LinkUp was developed in 2009. It is one of the top job search websites. It uses customized technology to browse the web for newly created job listings, resulting in a more accurate database and a more efficient searching process for job seekers.
LinkUp provides the most current job listings in a wide range of fields, such as technology, healthcare, education, marketing, finance, and law.
It allows you to search through keywords, location, and title. It will take you to the relevant company. After that, you can apply for that specific job.
We can use this website without any cost. Like all other job searching websites, this website does not require users to create an account to access it. You can browse jobs without signing up, but if you would like to save job listings and receive job-related notifications, you must sign up.